The older straight-pull rifles (K31 and earlier) used a yellow grease called Waffenfett. It was made out of natural things like lanolin and was even used to rub on the stock (though it was not the stock finish). It comes in yellow jars that have instructions in French, German and Italian, the major languages in Switzerland. See also a pull though, mirror, and a chamber cleaning too. Often times you will find that the chamber tool has a mesh over the end. The kit originally came with mesh squares and cotton patches.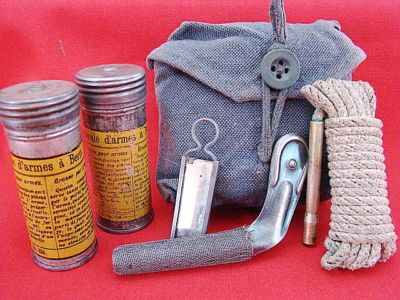 This is for the Automatic STGW57. It is usable for older Swiss rifles too since they are the same caliber. In fact, it would be useful for most any 30 cal. The grease is black though, so don't use it on your wooden stock. From what I read this grease called Automatenfett looks to be lithium and molybdenum disulfide. The pull-though has been replaced by a segmented rod. The section with the cleaning jag rotates to follow the rifling.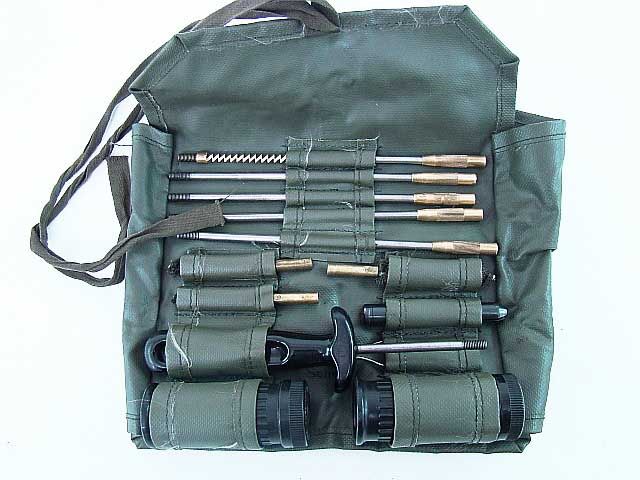 More rarely seen are kits like this. There are different types but they are all shorter than barrel length when extended. They were found at the shooting ranges and used to grease the bore right after shooting was completed. This made cleaning at home a snap. I think the cleaning jag was to remove any excess grease before shooting.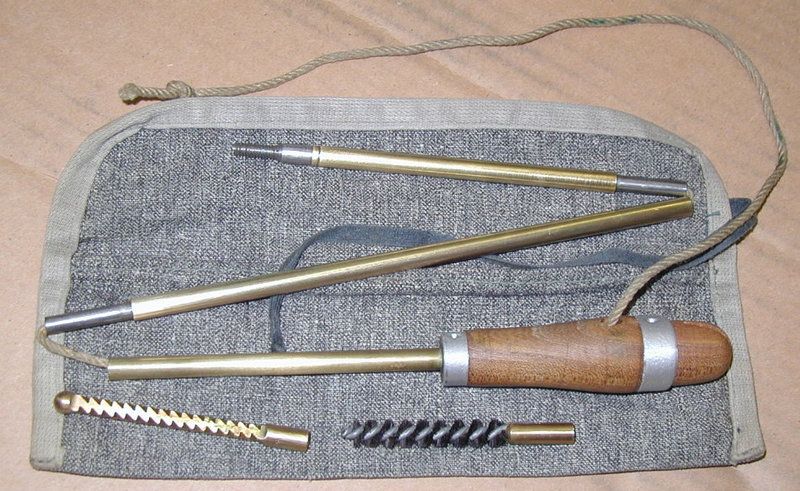 The Swiss also had pistols and so they had cleaning kits for them too. All the cleaning bits go into the body of that black thing for storage and screw into the end for use. Neat. The kits also came with grease and cotton patches.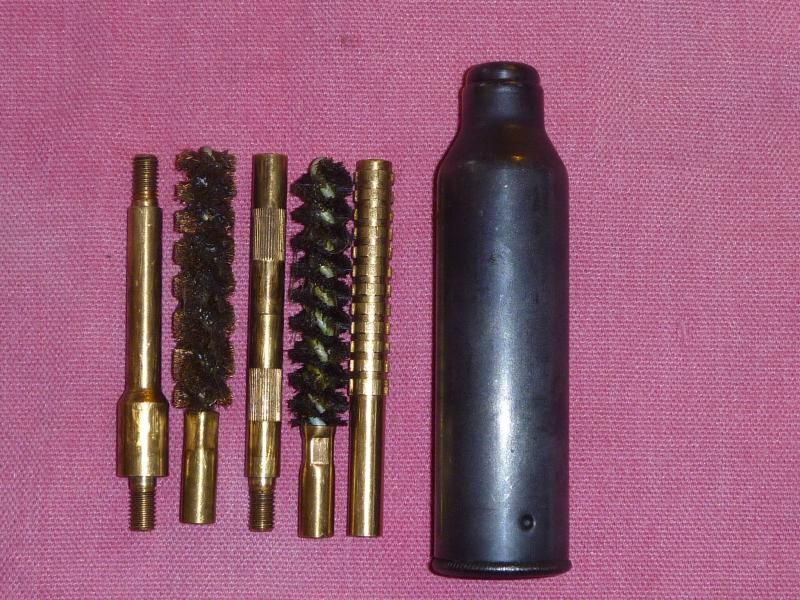 Keep it clean, gang!
-ArchFluffy
*I don't own the pics