.... a severly "Sporterized" BSA Martini Cadet and to make a useful and handy carbine
It has had the treatment and every bit of it, except the internals has suffered.
The barrel had a sporting ramp foresight electrically welded to it and the barrel had been removed and replaced using a Stilson Pipe Wrench.
The forend is missing but the butt is there and useable after the extended comb was removed.

With the barrel shortened and a No I foresight block fitted.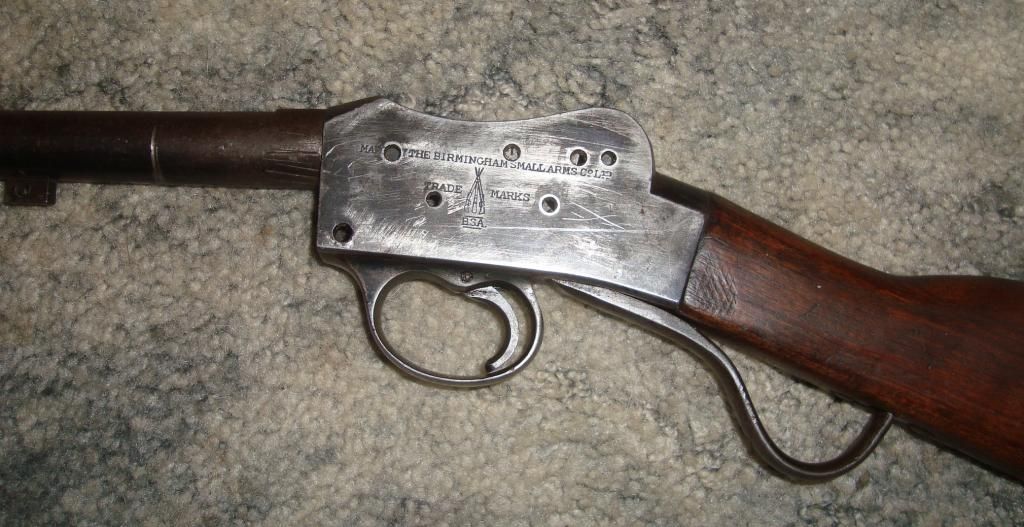 Showing the mods to the body, wrench marks on the barrel and vyce jaw impression on the butt stock.
Close up of the body, the holes were to mount a scope base and will be utilized to mount an aperture sight.
The action retaining pin hole has been drilled ahd there was a bolt holding things together.
Rere of the body shewing the off centre and downward slanting hole that was drilled to allow cleaning from the back.
Off centre hole that had a leather thong tied through it (sorry the focus is off).

The stock butt had had a raised comb added.
The butt is useable but will need filling and a butt plate fitted.
The bore, surprisingly is very good but the electric welding had affected accuracy.
I will make a new forend out of a bit of scrap or I might laminate one out of plywood,