The Swiss love marksmanship and shooting matches so several types of diopter have been developed for competition.
The type often encountered is the Type "K" made by Waffenfabrik (WF)for the K31. It clamps onto the rifle front sight and receiver with no alteration needed. This particular one has an adjustable iris added.
Here you can see it clamped onto a K31. That red sticker you see on the hand guard means that the rifle was approved for competition.
Some K31s were made for the private market or later altered and had a dovetail cut into the left side of the receiver for a diopter as seen here.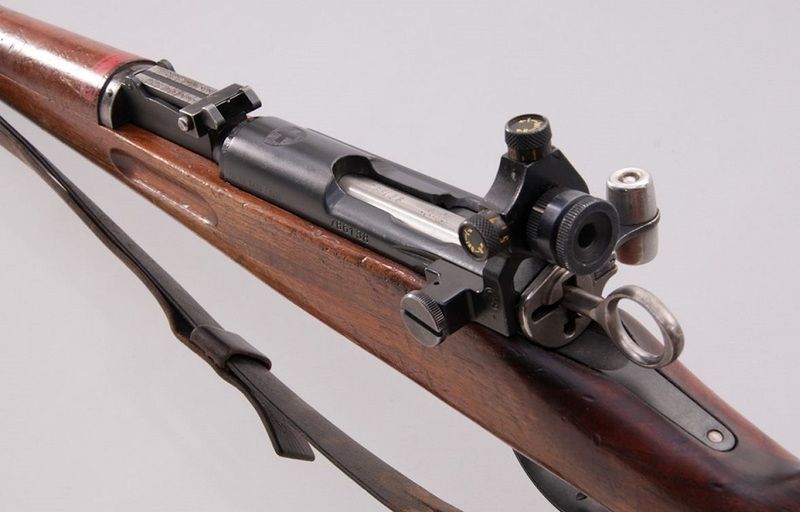 WF isn't the only option available if you are interested. Here is a more modern one made by Wyss. I think it's called the model "W". Notice that it can be adjusted forward and backward for eye-relief. This one has an adjustable iris and color filters added. Fancy. There is even a type made here in the USA called a model P/S.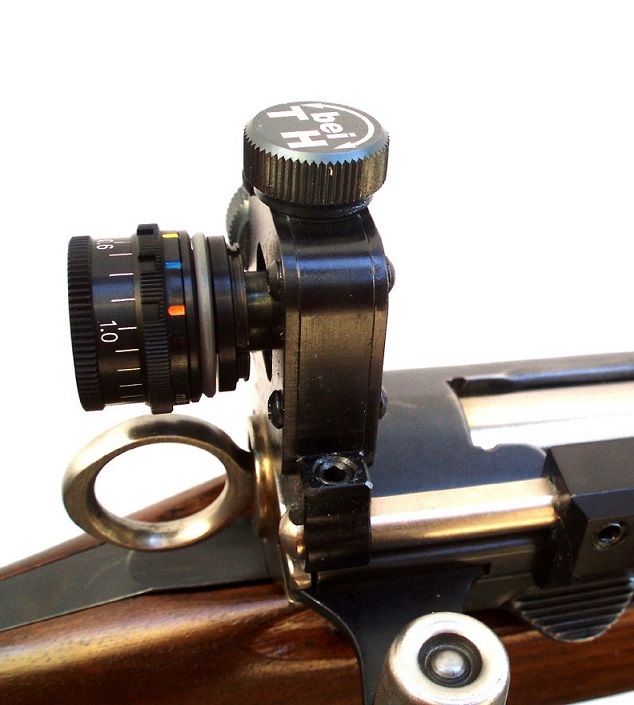 "But, ArchFluffy, what if I'm left-eye dominant?" Then you can left-eye DOMINATE!
And before you ask, yes, your PE90 assault rifle is covered too.
Um, if your rifle predates the K31... Enjoy your vintage rifle the way it is
-ArchFluffy