Started reloading for my Dutch Steyr Mannlicher M95 rifle again.
I usually use .303 British Boxer cases and reform them to 6.5x53.5R.
This time however I decided to try the Dutch .303 British cases.
These were manufactured by AI (Artillerie Inrichtingen) in 1959.
The quality of the brass is great.
Problem is that these are Berdan cases and don't use the 5.5mm (0.220") Berdan primer, but the larger 6.34mm (0.250")Berdan primer.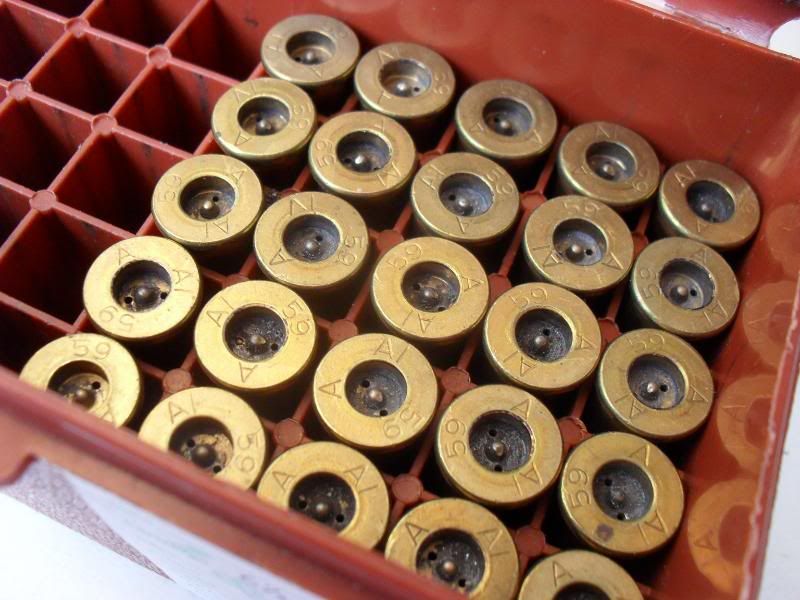 Uncleaned Berdan primer pockets of the Dutch .303Br brass
Not only the 6.34mm, but also the slightly larger 6.45mm (0.254") Berdan primer fit in this primer pocket.
You not only have to check the diameter, but the height of the primer is important too.
Both Berdan primers have a different height, but both fit the primer pocket of the Dutch AI case.
I already reformed the cases and trimmed them back to 53.45mm (2.104").
The Dutch AI cases didn't fit the chamber so I had to adapt the diameter just above the rim by 0.06mm.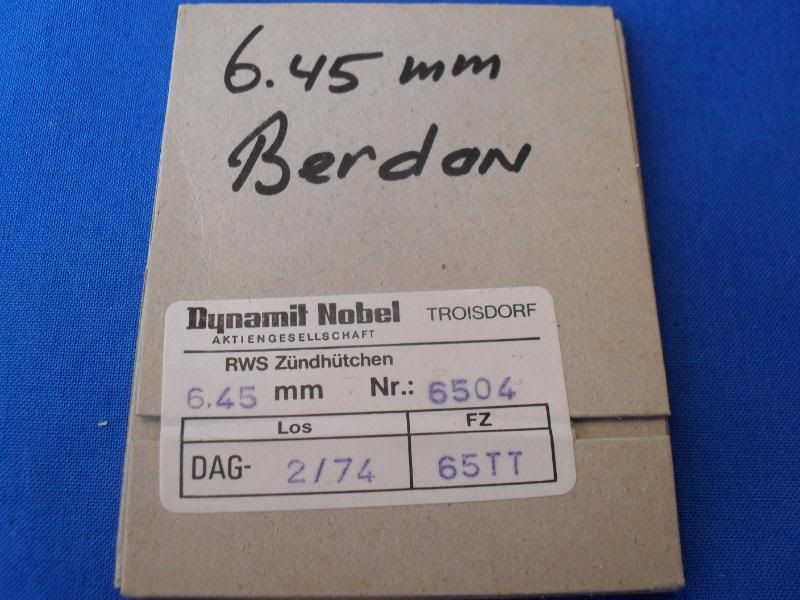 6.45mm Berdan.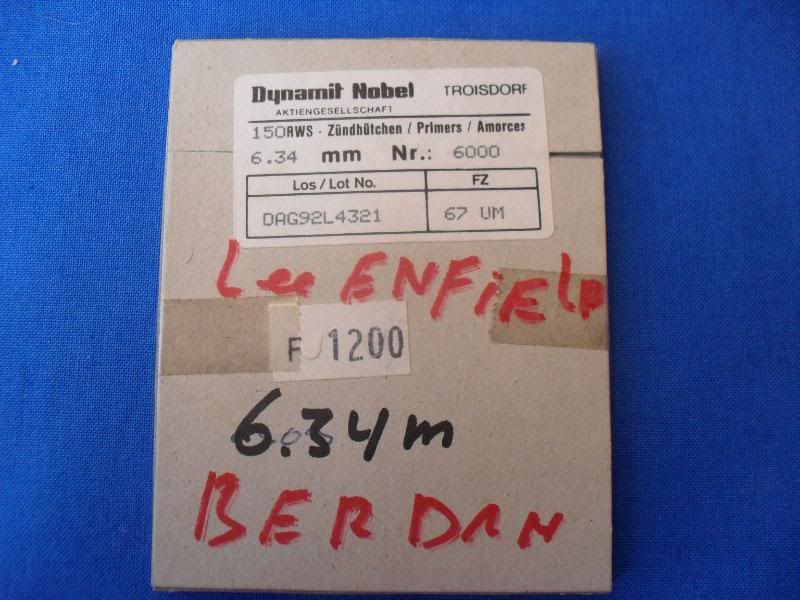 6.34mm Berdan.
The guy who sold these to me used the primers for his Lee Enfield.
After that it's priming the cases.
Because of the size of the primers I have to use an adapted shell holder and an handmade primer device .
A good friend from the US made these for me a couple of years ago for which I'm still grateful.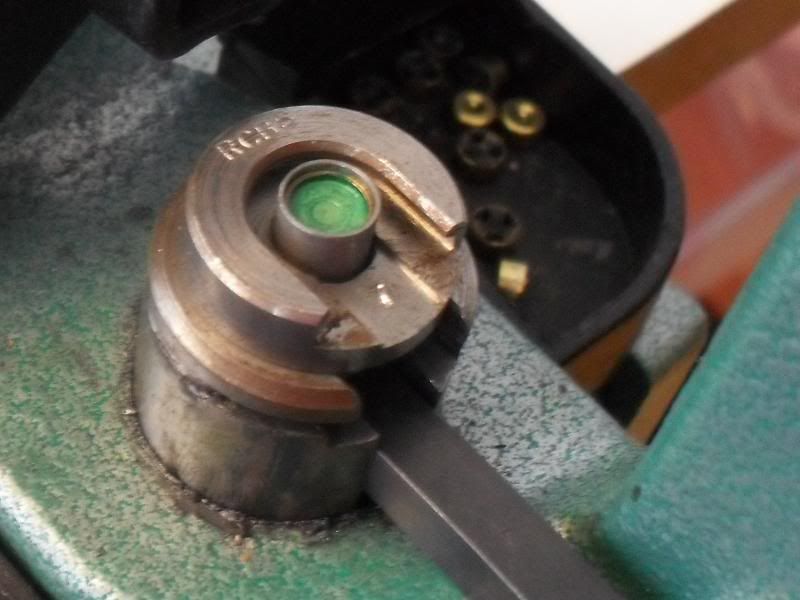 Adapted shell holder and handmade primer device.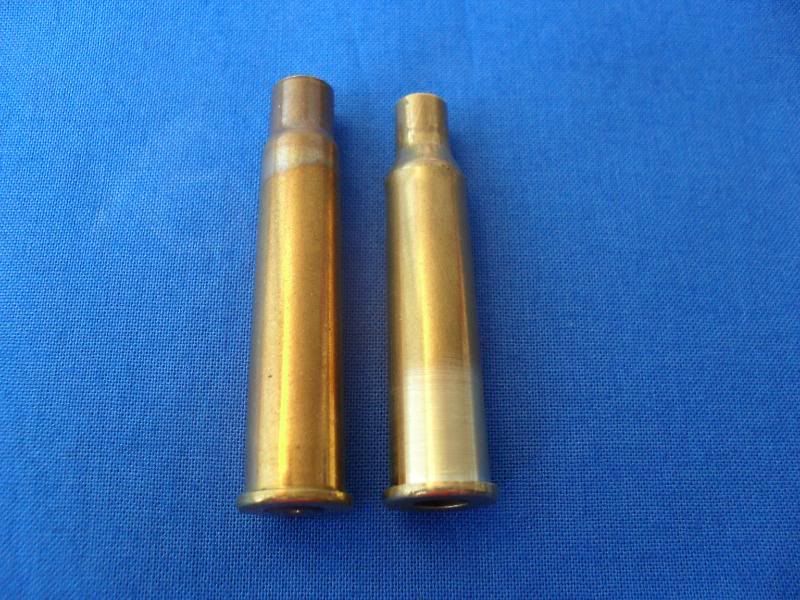 Left: Dutch .303Br parent case.
Right: Reformed to 6.5x53.5R Dutch (notice the adjusted diameter above the rim)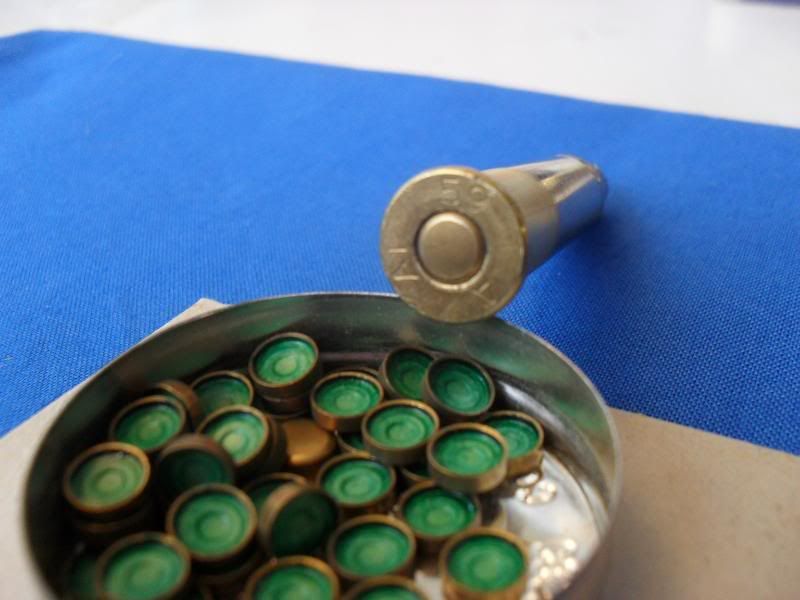 Time to prime the cases.
From here it's just business as usual.
Fill up the case, place the bullet and off to the range.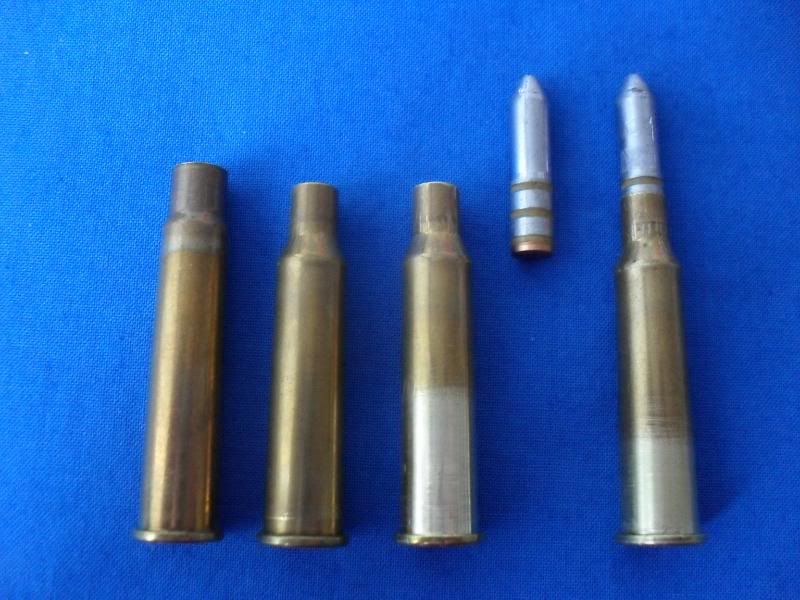 Ready to go to the range.
Here's the loading data:
Brass: Dutch Berdan .303British reformed to 6.5x53.5R
Primer: 6.34mm and 6.45mm Berdan primers by Dynamit Nobel
Powder: 13.8 grains of VihtaVuori N110 (reduced load)
Bullet: 160 grains cast bullet in cal .266
Got some range time coming up tomorrow.
I'll keep you all posted.
Met vriendelijke groet,
Martin