Every now and then it pays to be diligent and a little bit lucky,
4 years ago I purchased a Czech VZ54 sniper rifle from Dennis Kroh @ Empire Arms. It was mismatched ( as most are) with the barreled action and bolt being one S/N and the other 3 S/N's ( trigger guard, magazine cover, stock) being another, but it was complete with scope and was a very clean rifle. Fast forward to 2 weeks ago and while cruising Gunbroker I notice a Scope less VZ54 for sale and after opening the auction I noticed the S/N, which looked very familiar. I pulled up the pics of the auction and of my sniper and what do I find but the rifle on the auction has all my parts to go with my action, and I have all it's parts for it's action.
So after checking and rechecking the pics a dozen times I did what any collector would do, I placed a healthy bid on the rifle and sweated out the next 10 days until the auction closed !
Well today the rifle arrived and after getting a healthy dose of pics to document the story I returned both rifle back to there former glory, and in the process learned something new about the VZ54.
1st there are not 5 but 7 serial numbered parts on them, they are the
1- barreled action
2-bolt
3-trigger guard
4-magazine cover
5-stock
6-bolt head
7-underside of hand guard
My 1956 rifle is now all matching with a mismatched scope, and my scope less 57 has 6 of it's 7 matched parts with the bolt head being replaced at some point by the Czechs.
So here the are in all there glory
1957 VZ54 as received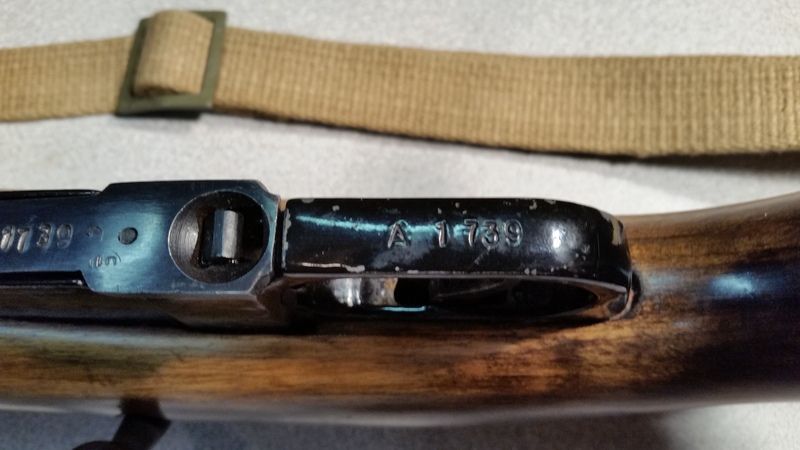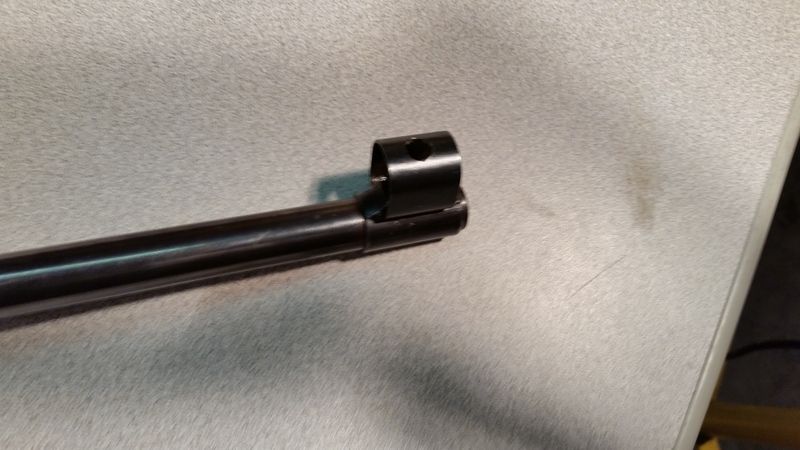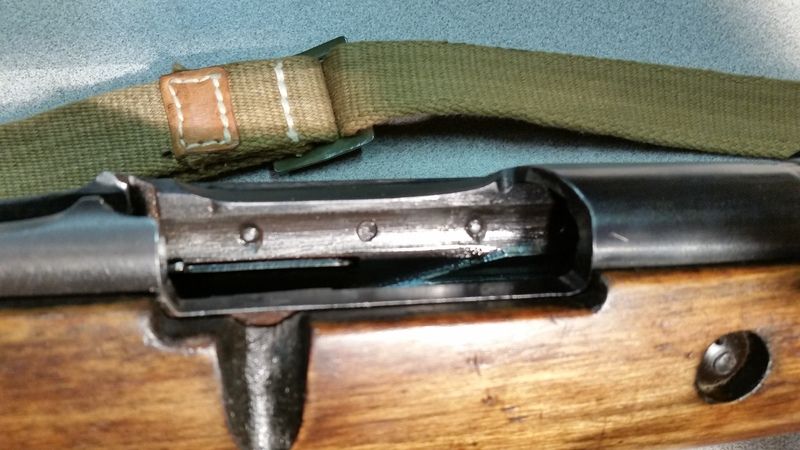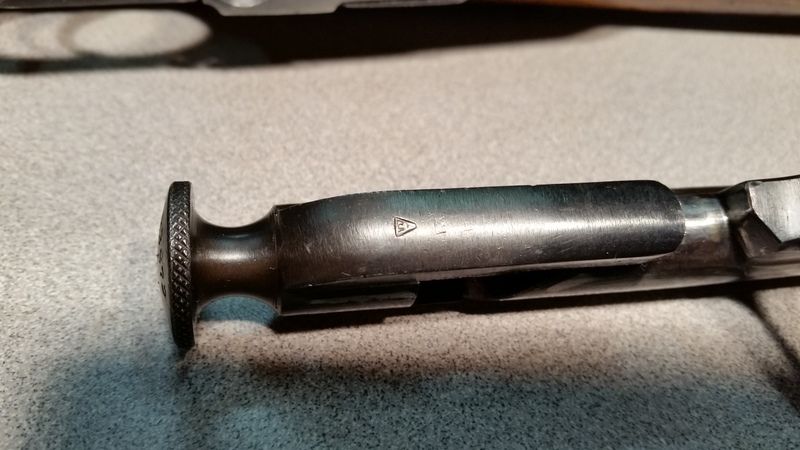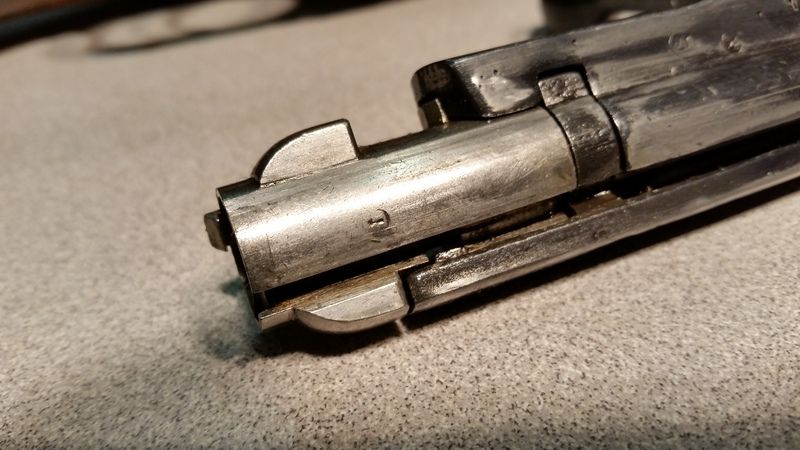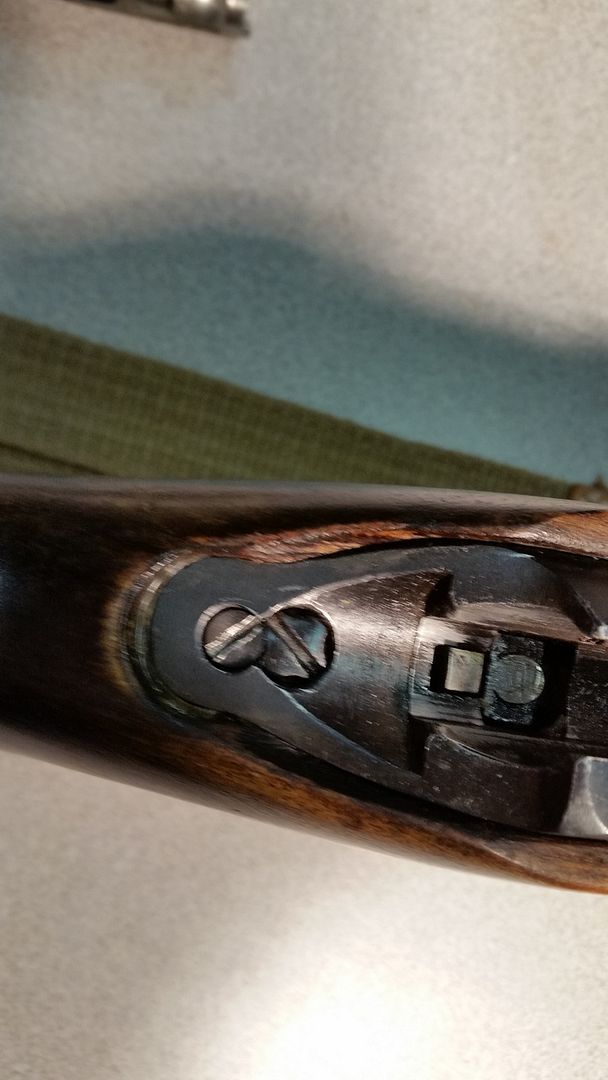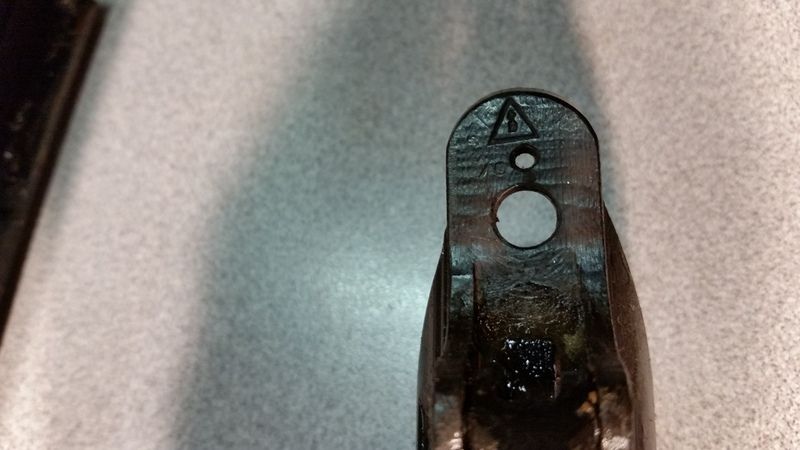 My 56 VZ54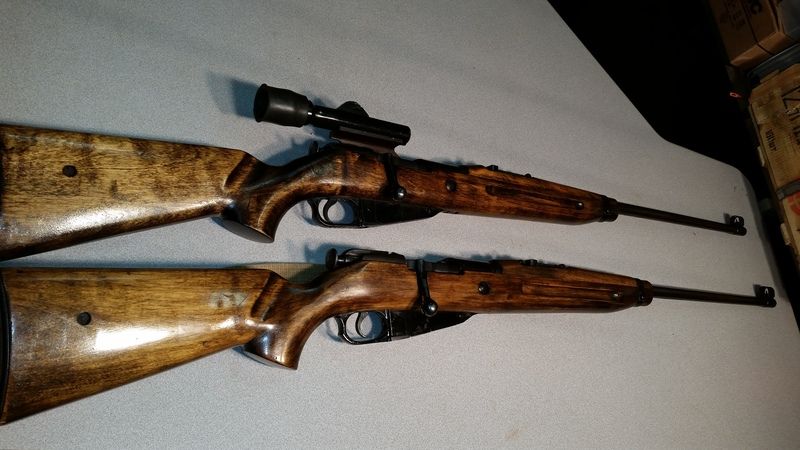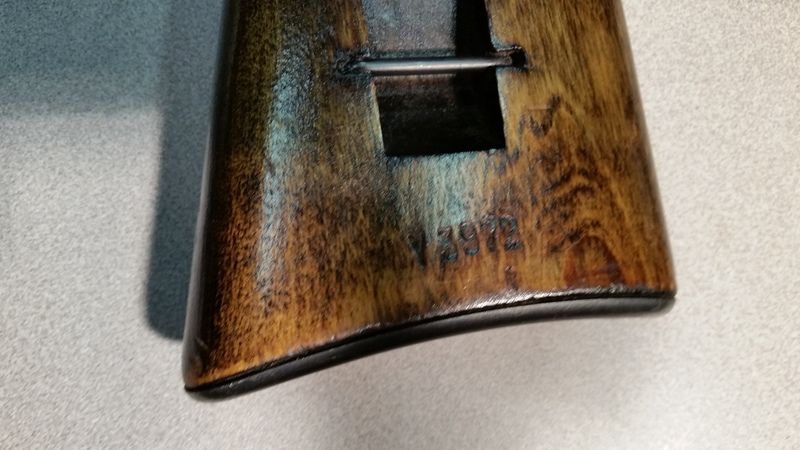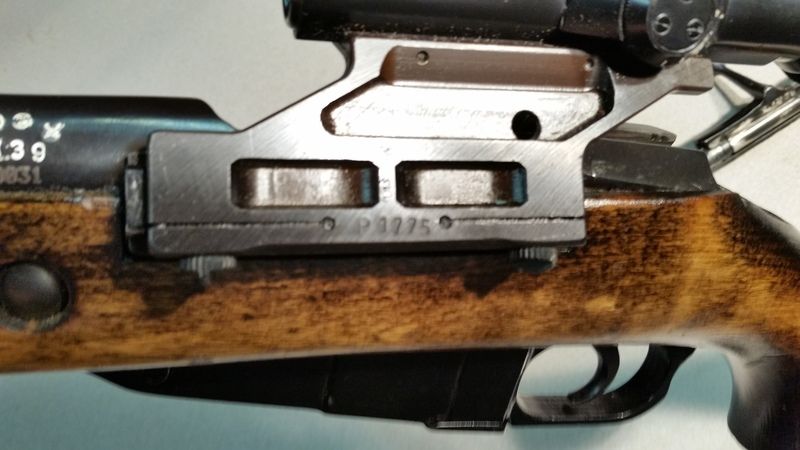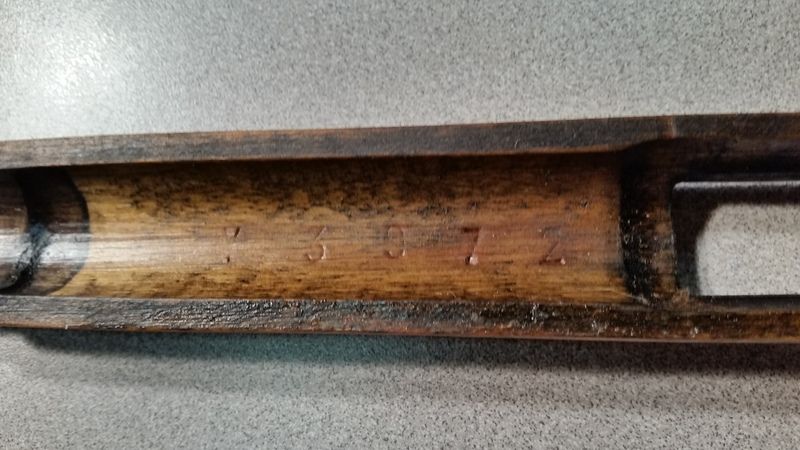 My now my 56 & 57 VZ54's returned to there former glory !